Monitor Log View
The monitoring report of Anti-DDoS Basic is as follows: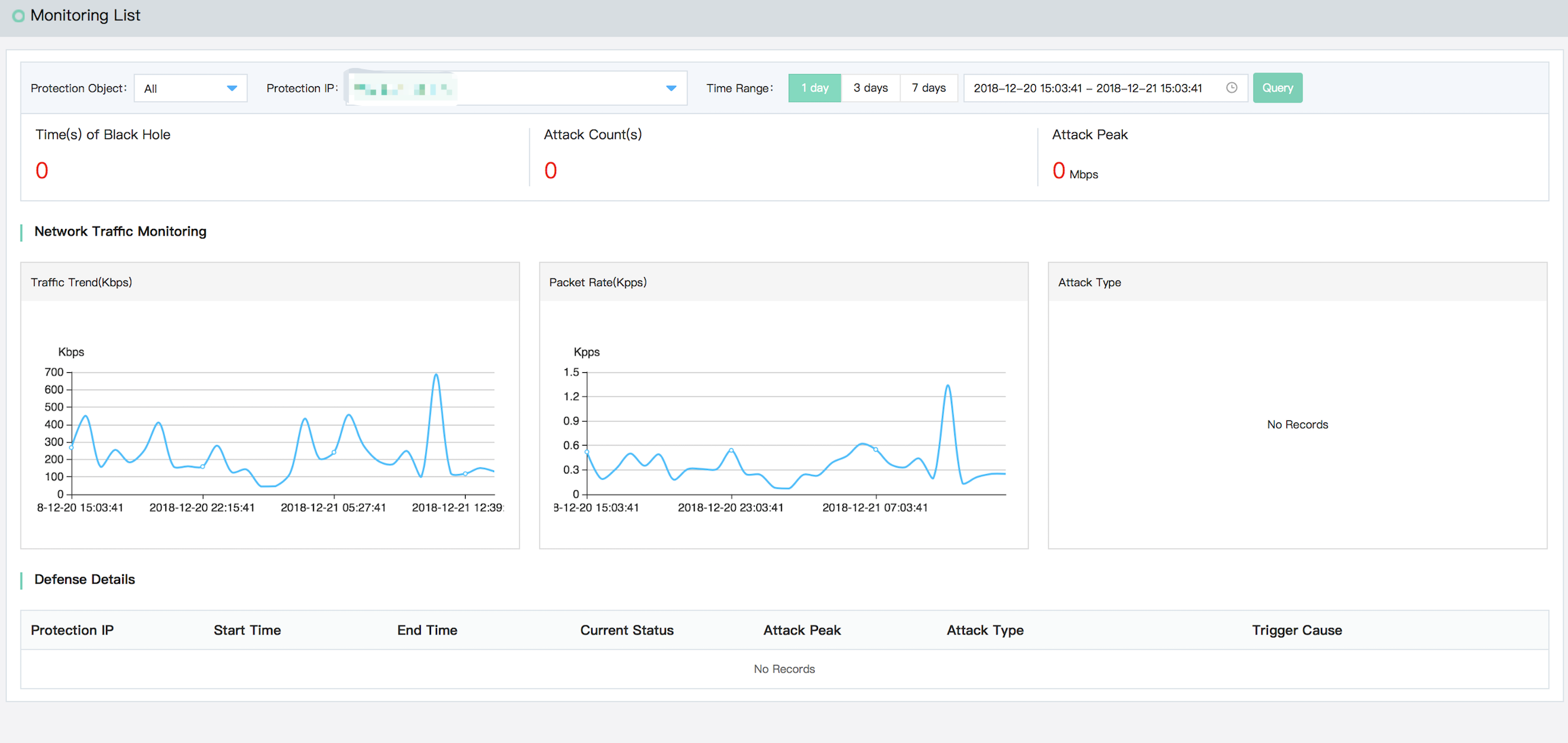 It can be divided into three parts:
Part I shows the attack statistics within the selected time, including black hole counts, attack counts and attach peak value;
Part II shows the statistics about the network traffic monitoring and the attack types.
Part III shows the protection details.
Report and log query within 90 days is supported.