Description on Trial Program
Free trial is being developed for anti-DDoS protection package, through which free trial for 5G protection bandwidth is provided to the invited users maximally for 1 month.
Description on Activity
Activity packages: exclusive IP, basic protection 5G.

Activity duration: one month from the day you star trail.

Special instruction: The activity is only directed to the users who try the anti-DDoS protection package at the first time. Trial package does not support renewing and upgrading. Upon trial, please purchase the normal package for use.
How to try
Apply for trail
Please apply for trail directly on the product page, and get the trail qualification after 3 working days for qualification approval.

Open trial
You need to click Try Now in the console after obtaining the trial qualification.

Fill in the name of trial instance and the IP information selected to associate in the popup to start free trail for 1 month.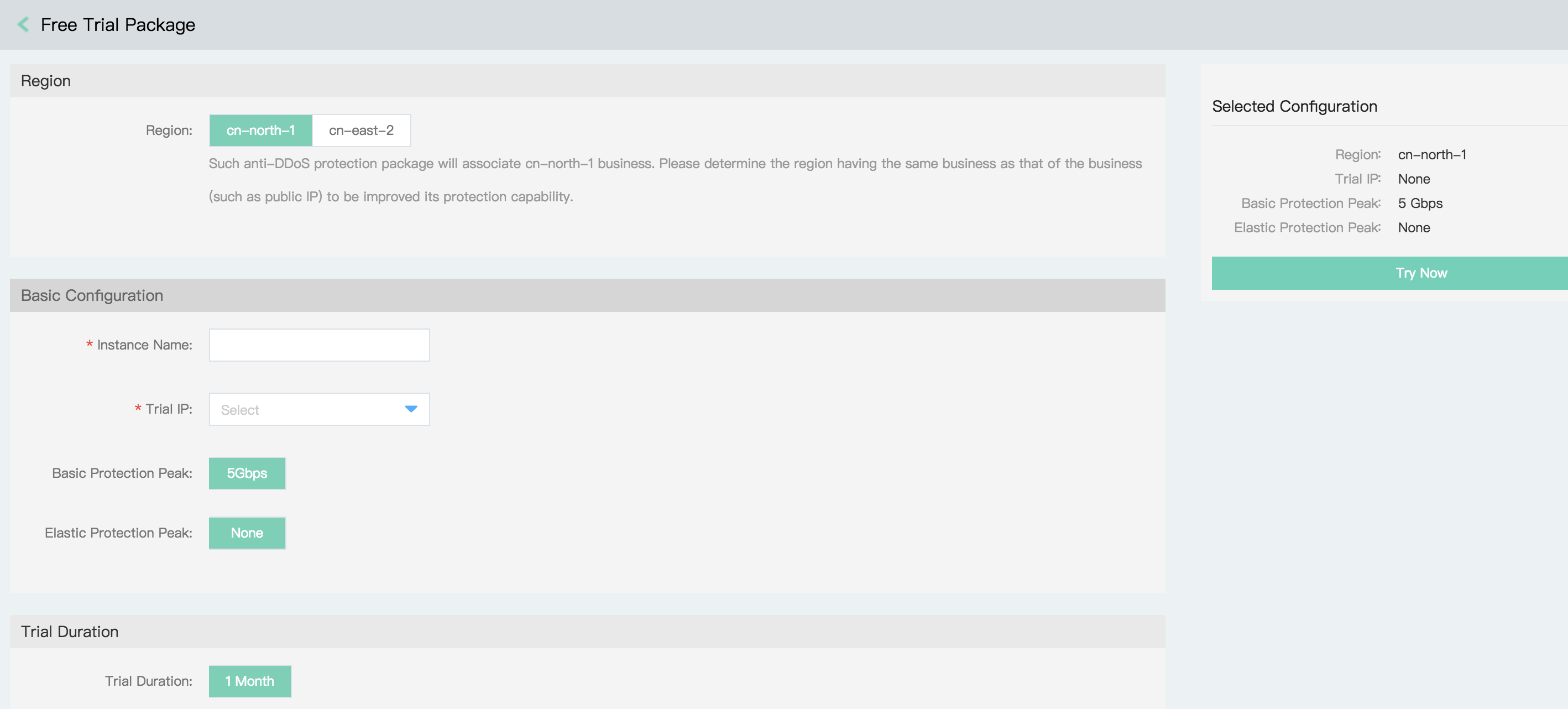 JD Cloud reserves all the right for the final explanation of trail activity.